Visitors Online: 1

Rolls
from scratch
Sandwich Bread from Scratch
White,Wheat,Seedless Rye
3 lb Pumpernickels can be ordered in advance

Sub Sandwich

Come and join the Bagful staff on Saturday,
January 31st at High Point Regional High School
for the Pretty In Pink Basketball Classic against
Sparta High School. We are commandeering the concession stand and donating all proceeds to the cure! Think Pink! Eat Pink!!
Unable to attend the PIP Basketball Classic??
No worries!!
We will have PINK edibles over the coming days
to satisfy your cravings and raise $$$
.. Its a Win Win!
**Really Really HOMEMADE**
Crumb Cake*Cheese Danish*Cinnamon Buns
Muffins*Banana Bread
Lemon Bars*Fudge Brownie
Bark (chocolate,caramel & pretzels)
Chocolate Drizzled Butter Cookies
Black & White Cookies*ChocolateChip Cookies
Monday - Friday Breakfast Sandwich Special $2.75
til 11:00am (Reg $4.50)
MON- Taylor Ham, Egg & Cheese
TUE- Bacon, Egg & Cheese
WED-Sausage, Egg & Cheese
THU-Ham, Egg & Cheese
FRI -2 Eggs & Cheese $2.25(Reg $2.75)
Hand Rolled, Boiled & Baked
11 Rt 15 South, Lafayette, NJ
973-579-9121 (FAX) 9126

Custom Search
All Rights Reserved © 2009 Bagful O' Bagels
Powered by DIYeStores.com - a DIY Website Builder
Total Website Visits: 42863
Bagful O' Bagels
Homemade Chocolate Chip Cookies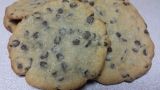 Taylor, Egg & Cheese
Fudge Covered Brownies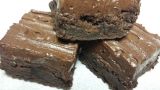 Homemade Butter Cookies
Perfect Pastries